Pharmacy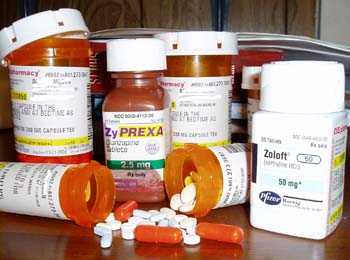 Pharmacists distribute prescription drugs to individuals. They also advise their patients, as well as physicians and other health practitioners, on the selection, dosages, interactions, and side effects of medications. Those listed on this page provide mail order and/or other special services.
Park Shore Pharmacon is a long term care pharmacy providing specialized medication services and consumable medical supplies to organizations in the state of Florida.  Park Shore offers specialty medication packaging; laser-printed MARs; a "color-coded" pharmacy program; free delivery; electronic MAR programs; consumable medical supplies; medication regimen reviews and more.  Please contact Kristen, kristen@parkshoredrug.com for more information on how to get started with Park Shore's premier pharmacy program today! (954) 874-4646
You and your patients deserve the best service and managed care for the treatment of complex, chronic diseases. SimfaRose uses innovative technology and years of experience to steward maximized patient outcomes through processes customized to each physician/provider, therapy, and patient. Our Patient Care Coordinators connect with patients monthly. During this contact, key questions developed by our Doctors of Pharmacy are posed. The questions are specific to the medication, condition, and the individual. Responses are documented, and the resulting historic data analyzed with other key data sources, providing relevant, invaluable information to pharmaceutical manufacturers, payers, physicians, and patients. Charles Bonanno (954) 383-2358
Email: cbonanno@simfaroserx.net
Put Your Listing Here!
Call Aaron Nangle at 727-841-8943 to find out how.
Waiver Providers, you can add your listing even if you don't have a website. We provide a free one page "web flyer" and free hosting, with your membership.